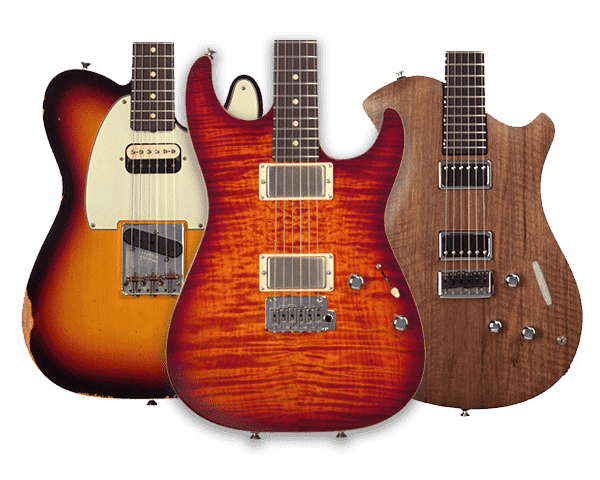 Gear
Shop for High End Electric Guitars and Acoustics, Guitar Amps and more from Make'n Music - Chicago, IL. A premium boutique guitar and amp shop since 1973, Make'n Music is the original home of tone. For almost 50 years we have been committed to meeting the needs of our customers. We offer an incomparable experience. Experience you can trust!
Did you know that Make'n Music is an authorized Fender dealer and one of the top Fender Custom Shop dealers in the world? The Fender Custom Shop has been producing high end guitars that are to playing what the Ferrari is to driving. The skilled luthiers in Fender's Custom Shop are known worldwide for their artistry in making guitars that span the gamut of excellence. Whether it's building a new custom guitar from the ground up or modifying an existing one, their best are some of the best on the market today!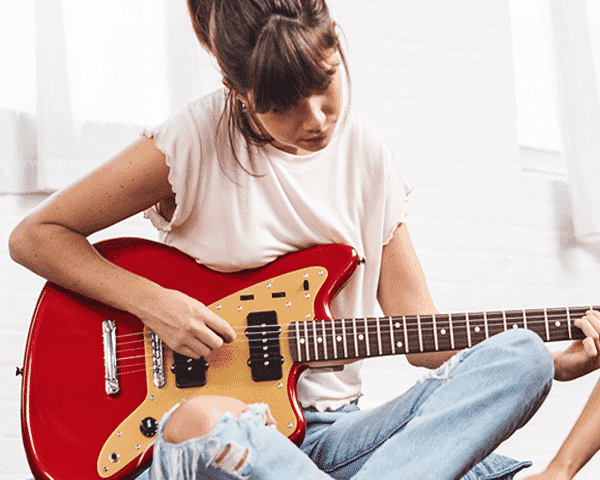 Online Lessons
MAKE'N MUSIC is happy to announce that we are now offering ONLINE LESSONS! These lessons are Live, Private, Online Music Lessons via Skype! Our online lessons are convenient, personally tailored to suit your goals, and accessible on nearly any device.
We offer Electric and Acoustic Guitar Lessons, Bass Lessons, Ukulele Lessons, Drum Lessons and Keyboard Lessons at our Northfield, Illinois location. Private Lessons and Group Lessons are available. Need a rental instrument to use for your lessons? We have you covered! Make'n Music also rents Drum Sets, Electric and Acoustic Guitars, Electric Bass Guitars and Keyboards.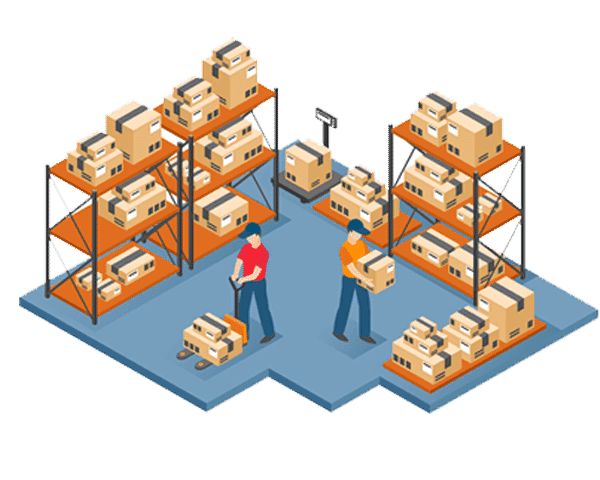 Fulfillment Services
MAKE'N MUSIC now provides professional fulfillment services offering a full-range of solutions for multichannel distribution, order management, customer care and value-added services. We make the process simple. Our mission is to exceed your expectations and ensure your success with fast, accurate fulfillment services powered by decades of experience as an M.I. leader and innovator.
We invite you to learn more about us and how we can help you grow your business. Reach out to us today!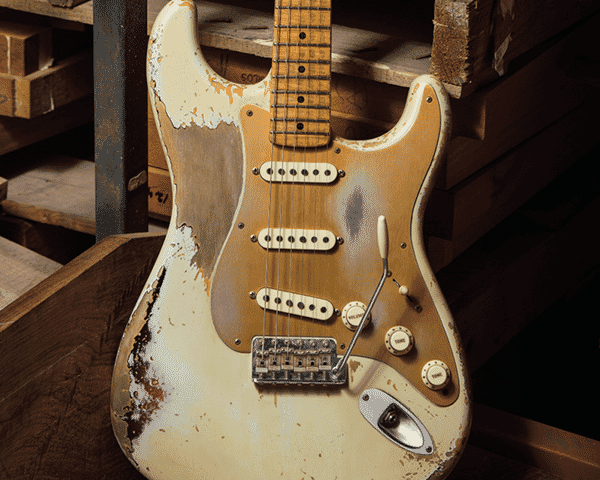 Custom Guitars
Did you know that Make'n Music specializes in special ordering Custom Guitars for our clients? With over five decades of experience, we know a thing or two about what it takes to get something truly remarkable.
While the market is highly-competitive, Make'n Music has managed to stand out with a commitment to working only with top manufacturers, who specialize in quality and innovation, for our clients' custom guitar building requirements. By offering our customers an incomparable custom guitar building experience, we have created a unique niche that sets us apart from other online businesses.


MAKE'N MUSIC - SINCE 1973
Make'n Music has been the original home of tone since 1973 and for over 50 years we've been committed to meeting the needs of our customers. Make'n Music offers a hand-picked selection of premium boutique and custom gear. Our Northfield, IL showroom is open and comfortable with private, soundproof demonstration rooms for a pleasant shopping environment while our website is regularly updated with an incredible array of custom electric guitars, tube amplifiers and effects pedals. Knowledgeable and courteous sales professionals are always available to help make sure the gear you want is the best choice to suit your needs.
Whether you're looking to pick up a new hobby, push sonic boundaries or simply tweak your tone, Make'n Music is the place!